Dezigns and Grafix with Attitude

More Soon

Thanks for visiting ADezigns

I've just added a Guest Book - If you have any comments about the site I'd love to hear from you.


Alternatively, please feel free to use the feedback form below to let me know what you think of the site or request a design:

Feedback Form:




If you'd like to be informed when I add new designs please subscribe to the mailing list:

Mailing List:


If you are like me and love a good laugh, you have to visit the "Pornolizer". You simply type in any URL and it pornolizes the page.

It is hilarious. I did my local state police page and I can honestly say I haven't laughed so hard in a very long time.

Click the link below and check it out for yourself.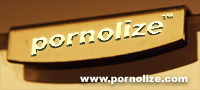 You may also purchase some of my designs on Tshirts, Sweatshirts, Caps, Mugs etc.

ADezigns Store:




ADezigns 2002

All Images Copyright ©